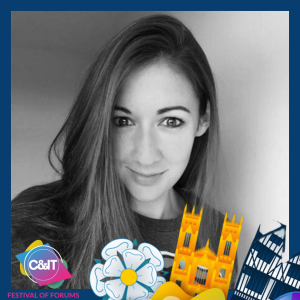 Becky Harmer
Former Global Brand Experience & Events Senior Manager, Snap Inc.
---
Becky did not enjoy school. Far more interested in what was happening outside the classroom window than inside. Diagnosed with dyslexia in early childhood, Becky struggled academically and decided if she must get a job then it ought to be one she enjoyed and made the best use of her skill set and dyslexic benefits. With a focus on creativity, visual thinking, and non-verbal communication. The event industry was a perfect fit and passion was born.

In her time traversing the event industry she's been Global Brand Experience Manager for Snap Inc, whom she joined from LinkedIn in 2022, where she was Head of Events EMEA. In that time, and well beforehand, she's run everything from bespoke augmented reality events designed for attendees from the C-suite of Fortune 500 brands to 1000+ attendee Halloween parties.
With over 15 years in the Event industry, Becky has gained a wide range of experience working on everything from managing 500 Santa Claus' in Australia to the launch of the redeveloped King's Cross Station that included the attendance of the Prime Minister and HMS Queen Elizabeth II. Becky enjoys nothing more than finding new ways to think outside the box, identifying creative solutions and delivering projects that delight and surprise the audience.