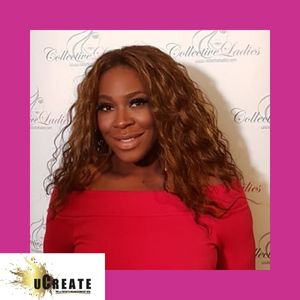 Tamika Martin
Director, UCreate PR
---
Tamika Martin is a 3 x award winning serial entrepreneur and business woman. She heads up 'Ucreate PR & Events Management Ltd', (Ucreate Travel), 'Hit Me Up Podcast', 'Tamika Martin & Friends' and she has also recently landed herself a role as a local TV host on her own show called 'Entertainment Xtra' on 'Notts TV for 'Real Talk TV'.
Tamika has a passion for Events, Media & Entertainment, Business, Entrepreneurship, Innovation, Travel & Leisure, Network Marketing and Leadership. She is a phenomenal individual who is exceptional, reputable, motivated, driven, serving and passionate about all aspects of building up her professional portfolio particularly in entertainment. She has a great track record of working within the field of events and media.
Tamika Is definitely putting her city of Nottingham on the map. She has worked with an abundance of celebrities which include Reggae dancehall artist 'Gyptian', rap duo 'Young T & Bugsey', ex Attomic Kitten singer/reality TV star 'Kerry Katona' and starred on mainstream television a few times herself. She has a background in radio, also a regular on BBC Radio Nottingham as a news reviewer with host 'Jodie Law'. Tamika also hosted her own radio show on an urban Internet radio station called 'What's Hot Radio' and was fortunate enough to bag interviews with stars such as reggae dancehall artist 'Mr Vegas', comdian 'Rudi Lickwood', US RnB singer 'Amerie' and many more.