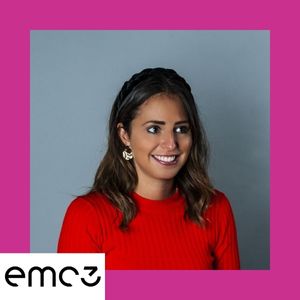 Saskya Liney
Account Director & Head of Sustainability, EMC3
---
Saskya is an Account Director and Head of Sustainability at emc3, working as a consultant with some of our largest clients to directly implement strategic sustainability plans, emission tracking, waste reduction strategies and supplier audits into their shows.
Saskya leads internal initiatives to help guide emc3 towards their carbon-net zero organisational goals, as well as their chosen sustainability goals. Saskya sits on the Isla board, and works with them to shape the evolution of industry tools, resources and standards to accelerate the change in the events industry.
Her goal is to make sustainability in the industry the norm, and use the events industry as a catalyst for a bigger change, working with clients on how event messaging can be a useful tool to communicate wider global issues around sustainability and climate change.