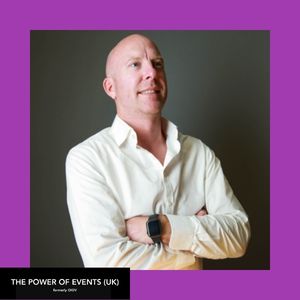 Rick Stainton
Founder, The Power of Events
---
Rick founded the One Industry One Voice coalition in August 2020 that aims to use a clear unique mandate of cross representation and collaboration across all the core sectors of the events industry, for the first time – Business Events, Exhibitions, Music, Sport activations, Arts/Charity/Cultural events, Festivals/Shows and Weddings.
Now rebranded at The Power of Events, it has the support of all the main industry associations and businesses of all sizes and sectors as well as the various current campaigns aligned to OIOV, including #WeCreateExperiences B2B campaign launched on 7 th December 2020 and the B2C campaign in March 2021.
This positive messaging campaign aimed to remind and inspire the business event decision makers, public and national media about the power of events and their true value to society, our well being and the wider economy. It delivered over 150 PR broadcast/print pieces across the Four Nations, and the campaign videos have received 1 million views and over 3.5 social media impressions to date.
The campaign also focused on reassuring and inspiring messaging content, that showcases the UK events industry's world leading expertise in audience management and logistics that enables it to deliver safe events in 2021.