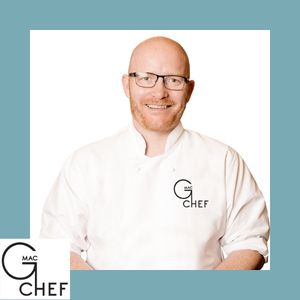 Gary Maclean
Scotlands National Chef and MasterChef: The Professionals Winner 2016
---
Born in Glasgow, multi-award-winning chef Gary Maclean has been at the heart of the Scottish hospitality industry for 35 years, working up and down the country to open and develop over 80 venues.

Gary was awarded the title of Scotland's National Chef by the Scottish Government. In this voluntary role, Gary supports the Scottish Government in food health, education, and the promotion of Scotland's amazing produce around the world. Gary is an ambassador for Scottish food and food education, and fully believes that every child should be entitled to a quality food education. It is this passion for mentoring young people that led him to become the Executive Chef at City of Glasgow College.

Gary is the author of Kitchen Essentials: The Joy of Home Cooking. He owns a sustainable Scottish seafood restaurant called Creel Caught in the heart of Edinburgh.