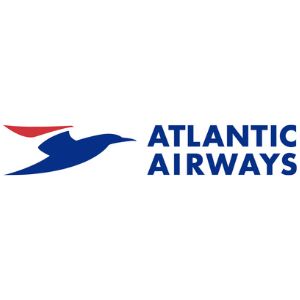 Atlantic Airways
---
Atlantic Airways is the national airline of the Faroe Islands and connects the North Atlantic.
International flights:
Atlantic Airways operates a flexible and diverse route network from/to the Faroe Islands. The route network connects the North Atlantic with direct routes to/from these countries: UK (Edinburgh), Denmark (Copenhagen, Billund & Aalborg), Iceland (Reykjavik KEF), Norway (Oslo), France (Paris CDG) and Spain (Barcelona, Palma de Mallorca & Gran Canaria).
Atlantic Airways has interline agreements with several airlines in Europe, which can connect you to the direct flights to the Faroe Islands.
Domestic flights:
Domestic in the Faroe Islands we operate with helicopters with 13 seats. The helicopters are used for domestic traffic to the smaller islands and also chartered tours around the Faroe Islands and Search&Rescue.
Sightseeing tours:
During the summer we have helicopter sightseeing tours around the Faroe Islands to beautiful, dramatic and breathtaking locations.
Fleet:
The fleet consists of Airbus A319/320 airplanes and Agusta Westland AW139 Helicopters and is one of the youngest fleets in Europe.

Atlantic Airways makes the Faroe Islands accessible and we look forward to take you to the Faroe Islands.

---