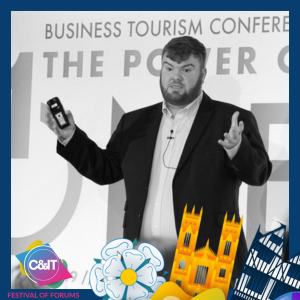 Anthony Kelly
Board Member and Director of Marketing, SITE GB
---
Anthony's mission is to help leaders realise the true value of marketing by supporting their businesses to deliver marketing strategies, campaigns, and tactics that drive growth, provide valuable insights and ultimately increase revenues.
With over 14 years of strategic marketing experience, Anthony worked in-house for businesses from oil & gas to manufacturing before entering the MICE world in 2015 in his roles as Head of Marketing at Penguins and eventually DRPG. In November 2020, Anthony took the giant leap and launched Measurable Marketing Consultancy, leaving the safety of employment to follow his lifelong ambition to run his own company and support businesses globally to achieve their goals through effective and impactful marketing.
Alongside his day job, Anthony is a volunteer marketing Director for SITE Great Britain and Co-Chair of SITE Global's Digital Transformation. He has spoken to audiences across the globe, from Vancouver to Donegal.