An Introduction from the Editor
---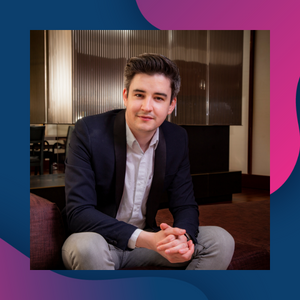 "After over a decade of delivering successful forums for our different audience groups, C&IT is gearing up for it's biggest event ever - the Festival of Forums. And what's more, it's all taking place in Glasgow - a city that will bring our event to life in and around the SEC.
For the first time ever we are bringing everyone who engages with C&IT together - corporates, agencies, leaders and fundraisers. All our annual forums will combine to take place during one epic week of MICE learning and networking.
Festival of Forums will become an essential addition to any event professional's calendar year on year, and we can't wait to kick things off with the inaugural event in 2022.
Don't miss out on this landmark event! #FOMOFOF"
Calum Di Lieto, Editor, C&IT
C&IT Insight is a source of creative firepower for event industry professionals. By fusing in-depth industry knowledge from C&IT with expertise from game-changing partners, this platform offers innovative ideas to help you continually evolve and enhance your events.
As the go-to knowledge hub, C&IT Insight gives its members access to highly relevant industry-leading webinars, expert reports, surveys and bespoke events, drawing on insights from expert contributors and in-depth industry research.